BEETLES 2020 Region-Building Grant Awardees
BEETLES is Thrilled to Fund Six Region-Building Efforts! 
In January, 2020, the BEETLES project sent out a request for proposals for a new funding opportunity designed to advance and strengthen the field of environmental and outdoor science through regional capacity building. We received 26 proposals, approximately five times as many as we were able to fund, and we were very impressed at the strength, sophistication, and models for collaboration demonstrated within the proposals. We wish we could have funded every proposal, and we're heartened to hear that some of the projects we weren't able to support are already moving forward and seeking other sources of funding. Overall, we are grateful to see so many regions and networks of programs engaged in meaningful conversation about strengthening collaboratives and capacity building across the field of environmental and outdoor science education. 
Below, we've shared brief descriptions of the six proposals we are excited to accept and fund, with the support of the National Science Foundation:
The Alabama Environmental Education Summit: ALABAMA
Lead organization: Camp McDowell Environmental Center and Farm School. Partner organizations: Dauphin Island Sea Lab Environmental Studies Program, University of Montevallo, Munford Schools, Talladega County School system, Environmental Education Association of Alabama (EEAA), Cheaha State Park, Ruffner Mountain Nature Center, Auburn University Museum of Natural History, Turtle Point Science Center, Environmental Education Department, Huntsville City Schools
Primary contact: Maggie Johnston, Dean of Education, Camp McDowell
The Alabama Environmental Education Summit (AEES) is a collaboration between organizations from across the state of Alabama including EEAA (Environmental Education Association of Alabama), McDowell Environmental Center and Farm School, Dauphin Island Sea Lab, several State Parks, nature centers and public schools who have EE a part of their curriculum.  AEES will convene an in-person Summit as soon as the COVID-19 situation allows, which will bring EE leaders from around the state together for training in BEETLEs pedagogy and by BEETLES staff and a local advocate for Diversity and Inclusion training.  EE leaders trained at the Summit will return to their state region to plan and host regional trainings for EE in their area. Through these trainings, the AEES project will result in increased capacity, cohesion, and quality in environmental education across Alabama and the region. Partnerships with EEAA and SEEA are also supporting this effort by also providing funding to continue these regional capacity-building efforts. 
Addressing Equity and Inclusion in Organizational Culture, Minnesota Residential Environmental Education Centers, MINNESOTA
Lead organization: Wolf Ridge Environmental Learning Center. Partner organizations: Eagle Bluff Environmental Learning Center, Long Lake Conservation Center, Osprey Wilds, Laurentian Environmental Learning Center, Deep Portage Learning Center
Primary contact: Shannon Walz, Associate Director, Wolf Ridge Environmental Learning Center
Our regional partnership of Residential Environmental Learning Centers has been working together at various levels for over 30 years in different capacities to support residential environmental education in the state of MN. This partnership is an important part of supporting the students we serve through idea sharing and influencing larger systems within the state. Through this grant funding we are going to take a close look at how our organizational cultures' support equity, inclusion and diversity. It is a regional goal to make environmental education more accessible, inclusive, and equitable – we believe by starting with looking at our organizational cultures we will build a strong foundation to then also look more deeply into our curriculum, our training, hiring practices, etc. Working together to share resources, ideas, and trainings, allows us to identify and make changes at our individual centers but also create regionally relevant resources.
Increasing Access and Strengthening Outdoor Science Programming in SAN DIEGO, CALIFORNIA
Lead organization: The Nature Collective. Partner organizations: San Diego Zoo Safari Park, Cuyamaca Outdoor School, Escondido Creek Conservancy, Coastal Root Farm, San Dieguito River Park Conservancy, Daley Ranch, Ocean Connectors, Living Coast Discovery Center, California Department of Fish and Wildlife (South Coast Region), Olivewood Gardens, San Diego Audubon Society, Escondido Union School District, National City School District, San Diego County Office of Education.
Primary contact: Tara Fuad, Education Director, the Nature Collective 
This project aims to strengthen multiple year outdoor science programming in Escondido Union and National City School Districts, located in N. County and S. Bay San Diego, respectively. To kick things off, we will host a 1 ½ day overnight retreat at Cuyamaca Outdoor School for 30 environmental educators and school administrators from Escondido and National City. The goal of the retreat is to strengthen partnerships, engage in BEETLES learning techniques, and reflect on short and long-term goals. Throughout the year, we will maintain this informal network of educators through Zoom conferencing, an Equity and Inclusivity workshop led by the BEETLES team, intentional program sharing and observing, and strategizing on how to maintain and expand the network. Through this pilot program, we hope to create a community of dedicated educators, whose programs align with NGSS and incorporate BEETLES design principles, to serve as a model for other school districts within San Diego, and beyond.
BEETLES in Philadelphia, PENNSYLVANIA
Lead organization: Riverbend Environmental Education Center. Partner Organizations: The Wagner Free Institute of Science, Let's Go Outdoors, John Heinz National Wildlife Refuge at Tinicum
Primary contact: Erin McCool, Director of Education, Riverbend Environmental Education Center
BEETLES in Philadelphia will bring together informal education centers and school leaders to experience BEETLES outdoor science tools and kickstart a community of practice focused on offering equitable and culturally responsible environmental education in the Philadelphia region. Our regional efforts will engage education leaders to promote a student-centered approach to learning and improve access to high quality environmental education for students in Philadelphia. Additionally, we will provide a platform for professional growth and development of front line informal science educators in our region.
The River Cities EE Learning Community, PITTSBURGH, PENNSYLVANIA/AKRON OHIO
Lead organization: Pittsburgh Parks Conservancy. Partner organizations: Conservancy for Cuyahoga Valley National Park, National Park Service, Grow Pittsburgh 
Primary contact: Camila Rivera-Tinsley, Director of Education, Pittsburgh Parks Conservancy
The goal of the River Cities EE Learning Community  is to create a regional community of learners among outdoor environmental educators that supports all of our teaching staff — from directors to early-career and seasonal instructors — in better meeting the needs of the diverse learners we interact with, especially learners with adverse childhood experiences (ACE). Together, this community of learners will create, implement, and document cross-training in a suite of approaches (SEL, Simple Interactions, trauma-informed practices, supporting neuro-diverse students), as well as drawing on the lived experience of leaders and educators of color.  The exchanges amongst this community of learners will be explicit in recognizing the biases and structural racism that exist in environmental education as well as the impact that these issues may have on the students we interact with. The unifying theme is learning together to teach the whole child in a way that protects both learners and the environment.
The Native Voices Project, SIERRA VALLEY, CALIFORNIA/NEVADA
Lead organization: Sierra Nevada Journeys. Partner organizations: Trina Cunningham, liaison to native groups in the Sierra Valley, Plumas County Office of Education, Plumas Unified School District, 
Primary contact: Sean Hill, Vice President of Education, Sierra Nevada Journeys
The Native Voices Project (NVP) facilitates a partnership between local environmental education providers (Sierra Nevada Journeys, Plumas County Office of Education, Plumas Unified School District i.e. SNJ, PCOE, PUSD), and indigenous knowledge practitioners from the Mountain Maidu in the Sierra Valley. Together, partners will:
1) Co-create student-centered, nature-centered, and culturally relevant curriculum and programming for local and visiting elementary students that is based on building relationships and understanding interactions with local ecosystem and community functions guided by Mountain Maidu history, tradition, ecological knowledge, place and language.
2) Provide pathways for language and cultural preservation of the Mountain Maidu through established outdoor education programs in the Sierra Valley for resident and visiting students, to include compensation for local tribal representatives. 
3) Co-create education staff trainings focused on the new indigenous perspective programming for instructors at Sierra Nevada Journeys and Plumas Unified School District.
4) Pilot the program with students participating in residential outdoor school programming at Sierra Nevada Journeys' Grizzly Creek Ranch and Plumas County Office of Education Outdoor Education Programs.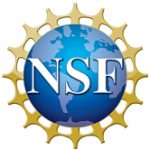 This project was funded by a grant from the National Science Foundation under Grant No.1612512. Any opinions, findings, and conclusions or recommendations expressed in this material are those of the author(s) and do not necessarily reflect the views of the National Science Foundation.