Regional Network Tales from the Field: San Diego
In San Diego, there are over 50 environmental education nonprofits that work with school districts to provide outdoor science programming. As most of the organizations are non-profits, staff are busy managing their programs and often have limited opportunities for interactions with peers from other organizations despite sharing similar goals and challenges. Although there are a couple of networks that provide opportunities for educators to meet and participate in professional learning, attendance at these events has varied greatly. Without a core group of members engaged in the networks on a regular basis, it has been difficult for participants to build relationships, establish trust, and grow together as a cohesive learning community.
To strengthen the relationships and joint learning opportunities among San Diego environmental education organizations, six educators from Nature Collective and San Diego Zoo Safari Park decided to come together as a leadership team to form a sub-national network focused on professional learning and relationship building.
Acknowledging that relationship building takes time, before launching a sub-national network, we agreed to start small with the intention of expanding the network after the initial pilot year. In crafting our network, we invited two leaders from 12 environmental education nonprofits and representatives from two partner school districts, all located within a 40-mile radius in north and south county San Diego, to participate.
Several months prior to the network launch, we sent out invitations that provided a description of our proposed network and professional learning sessions, and a tentative timeline. Invitees were being asked to commit to six training sessions, totaling 15 hours over a nine-month period. If interested, we requested that leaders sign an agreement letter stating that they would make every effort to participate in the scheduled sessions. We also provided a $200 stipend and even though it was modest, we think people appreciated that we were acknowledging their time. Every one of the 27 invitees agreed to participate.
The network was mostly a mix of folks who had worked together previously and folks who knew each other only by name, although there were some who were meeting for the first time. From the start we wanted to make sure leaders had opportunities to get to know one another and felt welcomed and comfortable to participate. To help create a connection among network leaders, at the network launch, we offered each organization a couple of minutes to use a set of slides to introduce themselves and their program. Before long our emerging network was bonding over a shared love of nature and adventure travel, and through learning about unique talents, food preferences, and favorite colors.
Throughout the professional learning sessions, we used a mix of techniques to ensure everyone had an opportunity to interact with a broad range of network participants. We set up breakout rooms of 2-6 individuals to allow for small group discussion, using a combination of random and designated group settings. We also made sure participants were given ample opportunities to provide feedback on each meeting and did our best to make the necessary adjustments for the following session.
Our two main goals for the year revolved around connection and learning. Considering that we were unexpectedly forced to do the program in an entirely virtual format, we had concerns about how we could still meet our goals and create a lasting community. As we wrapped up the year and inquired about the participants' experiences, we were inspired and encouraged by the overwhelmingly positive feedback.
For example, Rebecca Howat of Olivewood Gardens noted that one of the aspects she liked most about the network was the opportunity to connect with her peers. She added that "being part of the network gave me the confidence to reach out to people I might not have felt connected to previously. It's nice to know that whether I have a question about curriculum or student management, there are people I can call to help me out, and I have already acted on that on a couple of occasions."
Although team members Doug O'Connor and Katie Anderson of the Cuyamaca Outdoor School had previously been introduced to student-centered teaching techniques, they shared that the professional learning opportunities in the regional network boosted their skills and confidence to start incorporating even more student-centered activities in their programming. Additionally, they were grateful that one of the sessions was dedicated to equity, inclusion, and cultural relevance and that it was focussed uniquely on outdoor education as much of their prior training had been more classroom-specific. Appreciating and understanding the importance of continuing discussions around equity, inclusion, and cultural relevance, they are going to begin offering routine professional learning on the topic to their staff throughout the year.
Krystle Miller of the Escondido Union School District echoed Doug and Katie's feedback noting that she especially appreciated going through the session on equity, inclusion, and cultural relevance together with the district's informal partners. She added that "having this shared experience of reading about and discussing the history of environmental racism will make future conversations more accessible as we continue to discuss and reflect on hiring practices, program design and implementation."
Samantha Wynns of Cabrillo National Monument noted that "being part of the network allowed me to reflect on my own practices and recognize my own strengths and weaknesses. I am now exploring how to reign in my tendency to be a sage on stage, while remaining authentic and true to myself. The network also created opportunities to collaborate and work with a diverse group of people with different backgrounds and degrees of experience, but who all share the same goals. Together I felt like we were able to uplift and support each other to do our best work. When we all come together everyone wins."
With a strong indication that there was interest in keeping the network together, we started brainstorming how best to move forward. We first acknowledged that it was important to not duplicate efforts of San Diego County Office of Education (SDCOE) and the San Diego STEM Ecosystem, two local networks that share similar goals. Collectively we agreed to consolidate efforts and house the 'new' network within the SDCOE.
We already have a planned launch date of September 2 for the new network, and monthly informal hikes around the county are already taking place, with the second one scheduled in July. The new network will offer two programs per month which will include a mix of professional learning sessions focussing on teaching techniques, working sessions to practice and share successes and challenges, and social events to allow folks to connect informally. We are also exploring how to create a space that will allow folks to communicate with one another on a regular basis between sessions. Ideally, offshoots of sub-groups will sprout up with different members taking leadership roles based on interest and areas of expertise.
We are looking forward to not only strengthening our teaching and learning practices but also strengthening our friendships and shared commitment to increasing quality outdoor learning opportunities and environmental literacy in San Diego.
This post is part of out Regional Networks Tales from the Field Series. Read about how other regional networks in the series here.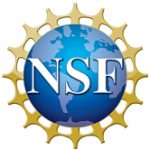 This project was funded by a grant from the National Science Foundation under Grant No.1612512. Any opinions, findings, and conclusions or recommendations expressed in this material are those of the author(s) and do not necessarily reflect the views of the National Science Foundation.