Building Regional Networks: Lessons Learned in Collaboration and Community
In January, 2020, the BEETLES team sent out a request for proposals for a new funding opportunity designed to strengthen the field of environmental and outdoor science through regional capacity building. With the support of the National Science Foundation, BEETLES offered six small grants for region-building efforts among environmental and outdoor science organizations.
In part, BEETLES developed this approach as a way of broadening the impact of resources we had allocated for supporting the field. Instead of offering support through one-on-one individual consulting, we realized that offering fiscal and professional support to a collaborative of organizations could lead to a larger impact. 
Just as the BEETLES team awarded these small grants in March 2020, the country shut down due to Covid-19. The pandemic significantly impacted the field of outdoor education and environmental education, and the regional collaborative leaders were forced to re-vision and reconfigure their projects to adapt to the new context. Through the challenging months of the pandemic, each of the regions found creative ways to continue to work towards their goals as they collaborated from afar.
Upon reflecting on their projects, many project leaders shared that the pandemic offered unique opportunities and that conducting collaborations virtually offered benefits, such as participation from people who wouldn't have been able to make in-person meetings, while also acknowledging that "Zoom fatigue is real!!" and that at times, connecting and building relationships virtually felt slower and clunkier than in-person conversations. 
Leaders listed many benefits and values that emerged from the experience of engaging in a regional collaborative. One major benefit of the experience was building a connection to a group of like-minded organizational leaders and instructors who could think through professional challenges, engage in learning together, and support one another in the process of growing and improving at the organizational level as they strengthened the field in their region. Several networks focused on building capacity for equity and found that the network approach supported region-wide consensus on values, approaches, vocabulary, as well as the ability to uplift voices of marginalized community members with the power of the network. One participant shared they were able to access a "more informed approach to develop solutions than they would have had on their own as an individual organization." Region leaders shared it was valuable to engage in asset mapping and consider how the ecosystem of outdoor education organizations in their area can work together and support one another and strengthen the field in their area. Additionally, participating in professional learning opportunities with a range of leaders and educators from a range of organizations allowed for a community of practice and supported instructional improvement.
It wasn't all easy though. Leaders shared that the biggest challenge was balancing the goals and priorities of individual organizations while also focusing on the larger goals of the regional collaborative. Having a dedicated leadership team focused on planning and scheduling regular convenings was essential for organizing the networks, ensuring that individual organizations were finding value in meetings, and being responsive to needs as they arose. The financial support of the grants allowed leadership teams to form and take responsibility for driving the regional collaborative.
At the close of the project, all of the regions planned to continue to collaborate and carry their work into the future. And while there are many values of regional networks that leaders "felt", they also shared that it was difficult to articulate the value of these networks to funders in a way that fit with their funding priorities. BEETLES hopes to see future funding and support for regional and subnational networks and collaboratives. We believe there is a clear need for more support for these kind of networks, which could become an essential part of the outdoor and environmental education landscape. 
This series of Tales from the Field spotlights each of the regional collaboratives we supported and shares stories from their work. These stories represent a tiny fraction of the variation in networks–from size, geographic reach, focus, and purpose. We think they are inspiring, informative, and full of learning, we hope you do too!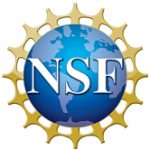 This project was funded by a grant from the National Science Foundation under Grant No.1612512. Any opinions, findings, and conclusions or recommendations expressed in this material are those of the author(s) and do not necessarily reflect the views of the National Science Foundation.