BEETLES Region-Building Effort: Request for Proposals (RFP)
Overview
The BEETLES project announces a new funding opportunity designed to advance and strengthen the field of environmental and outdoor science through regional capacity building. BEETLES, with the support of the National Science Foundation, is accepting proposals to fund 2-5 small grants for region-building efforts among environmental and outdoor science education organizations for up to $20,000, as well as, 1-3 days of technical assistance from BEETLES. Each proposal should include, in addition to the funds requested, a rationale for the use of up to 3 days of time from BEETLES staff members.
This RFP is focused on efforts that increase the reach and sophistication of regional collaboration efforts. Proposed regional efforts must support the organizations to advance their individual goals while building regional capacity.
Informational webinars took place on:
January 7, 2020 (9:00 – 10:00 PST) and January 10, 2020 (2:00 – 3:00 PST)
If you missed the webinar, you can find the recording here. Please note, you will likely need to download the video file to view the recording.
Eligibility
Your proposal must include at least 3 organizations.
The lead organization must currently have at least one leader who has attended a BEETLES Leadership Institute. The other participating organizations do not need to have leaders who have attended a BEETLES Leadership Institute. You can check out all the organizations that have attended a BEETLES Institute on our map of partners.
The lead organization must have a DUNS number and be registered or in the process of registering on SAM.gov.
Review Criteria
The budget for your requested funds from BEETLES must fall between $5,000 and $20,000.
Your proposal must include how you will use 1-3 days of a BEETLES team member's time to support the project (this free service is in addition to your funding request).
Your proposal must include a plan for how you intend to sustain the activities, structures or impacts of the project beyond this funding opportunity.
Proposals should be focused on regional capacity-building efforts that ultimately lead to equity-focused, student-centered and nature-centered outdoor science teaching and learning, aligned with NGSS and BEETLES design principles (see BEETLES design principles). Proposals seeking funding for direct service to students or the public will not be considered. See below for examples of capacity-building activities.
The scope of work needs to be completed by June 2021.
Potential activities under this category include, but are not limited to:
Improve specific practices to improve equity, inclusion and/or cultural relevance within your organizations.
Conduct a landscape analysis to better understand the context, needs, resources, and challenges of your region.
Convene regional organization leaders to promote networking and effective collaboration.
Develop a system for providing professional learning to instructional staff of collaborating organizations within the region.
Build a community of reflective practice among instructional staff of regional organizations.
Build capacity of organization leaders or instructional staff around a specific topic (i.e. facilitating discussions, equitable and inclusive teaching practices, assessing for student learning, or increasing BEETLES longevity within programs).
Develop partnerships to work with school districts.
Create a system to encourage collaboration between classroom teachers and program staff of schools to improve the coherence of field and classroom instruction.
Examples of BEETLES team involvement could include, but are not limited to:
Facilitate or co-facilitate one or more professional learning sessions for instructional staff and/or organizational leaders.
Facilitate a capacity building exercise for leadership teams from organizations. For information on capacity building, see chapter 3 of the Guide for Program Leaders.
Facilitate discussions about and introduce tools for improving equity, inclusion and/or cultural relevance within your work environment and/or programming.
Provide technical assistance for participating organizations on effective implementation of BEETLES and organizational improvement.
Present or co-present about supporting NGSS implementation in school districts in your region.
Conduct a document or website review and provide a report analyzing findings and possible next steps.
Consult on survey development for landscape analysis.
Conduct Regional observations focused on BEETLES implementation.
A combination of the above.
Reporting Requirement
Participating organizations will be required to:
Submit a mid-term report by December 15, 2020.
Participate in a 1-hour virtual check-in in January 2021
Submit a final report to BEETLES detailing the activities and efforts that occurred as a result of the funding, any changes or deviations from the proposal, and a financial report showing how funds were used by July 31, 2021.
Write a "Tale from the Field" blogpost for the BEETLES website by July 31, 2021 describing the regional effort, what was accomplished, lessons learned in the process about regional initiatives, how the work is continuing, and what they would do differently or repeat in the future.
Timeline
Informational Webinar:
Deadline for proposal submission: February 7th, 2020 11:59 p.m. U.S. Pacific Standard Time
Review period: February 7th through March 17, 2020
Notification: by March 17, 2020
Funding will be disbursed in 3-6 months after notification. Project activities, including technical assistance support from BEETLES, can occur at any point after notification.
Time period for project implementation: March 2020 – June 30, 2021.
How to Apply
Find partners (you can use this map to find organizations that have sent a team to a Leadership Institute)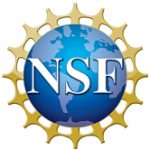 This project was funded by a grant from the National Science Foundation under Grant No.1612512. Any opinions, findings, and conclusions or recommendations expressed in this material are those of the author(s) and do not necessarily reflect the views of the National Science Foundation.