WORKING TOWARDS RACIAL EQUITY WORKSHOP SERIES
A Two-Year Workshop Series on Building Racial Equity in Environmental and Outdoor Science Organizations
The Lawrence Hall of Science and Justice Outside (formerly Youth Outside) are launching the Working Towards Racial Equity (WTRE) workshop series. This 2-year series and associated research study will support environmental and outdoor science organizations to build capacity to foster equitable, inclusive, and culturally relevant work environments and organizations. This workshop series centers racial equity in its approach because we recognize that racism is at the heart of inequity in the environmental field and broadly throughout society. Working towards racial equity will ultimately benefit every person, including those with other marginalized identities.
Workshop Series Goals
Develop and continuously improve the capacities of organizations to make systemic improvements for working toward equitable organizations.
Develop a model for organizations to work towards racial equity that can be broadly implemented in the field.
About the WTRE Workshop Series
Participating organizations will engage in an initial 5-month intensive and then receive ongoing assistance and support for another 19 months, for a total of 2 years of support. The workshop series will be organized within two strands: one focused on organizational systems change and one focused on supporting professionals of color at participating organizations. Each organization should be prepared to support two teams, one in each of these respective strands: a distributed leadership team focused on organization change and a team of professionals of color focused on career advancement. These teams will largely function independently but will intersect strategically throughout the effort. Some individuals may participate on both teams. Many more details on all aspects of the workshop series follow below.
We have completed recruitment for two cohorts of organizations: one cohort will start in August 2021 and other will start in February 2022. Our application period has closed and we are no longer accepting applications.
Our application period has closed. You can still read the application here if you are curious.
Application Process & Information
Our application period for both cohorts (Fall 2021 & Spring 2022) has closed. 
We are no longer accepting applications.
Eligibility
Applications are currently open to all outdoor science organizations, including those dedicated to outdoor learning, environmental justice, environmental science, environmental literacy, youth development, and community development.
While the WTRE workshop series is focused on racial equity in the United States, we welcome applicants from organizations anywhere in the world.


This workshop series is co-designed and co-facilitated by The Lawrence Hall of Science and Justice Outside (formerly Youth Outside). It will be evaluated by Informing Change, an external evaluator in Berkeley, CA. It is part of a multi-year research study led by the Research and Impact Group at The Lawrence Hall of Science.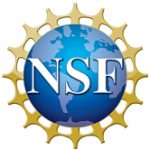 The Working Towards Racial Equity Workshop Series is funded by a grant from the National Science Foundation under Grant No. 2005829. Any opinions, findings, and conclusions or recommendations expressed in this material are those of the author(s) and do not necessarily reflect the views of the National Science Foundation.