December 10-15, 2017
Petaluma, California
BEETLES helps outdoor science programs take full advantage of the rich opportunities for science learning in the outdoors. Learning science outdoors can be a unique, often transformational experience. Outdoor instructors need different tools and approaches than those designed for classrooms or other contexts. All our resources support the ambitious goals of the Next Generation Science Standards, and are designed to help create more student-centered and nature-centered experiences. We've tested and implemented these resources with programs all over the U.S (and beyond!). Now, we're excited to invite you to our sixth Leadership Institute.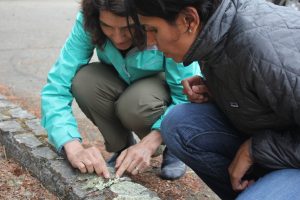 The Leadership Institute will build participants' leadership expertise to incorporate effective practices into professional learning experiences for their staffs. We'll model a variety of resources for professional learning and student experiences, as well as provide opportunities for program leaders to share expertise and build their own capacity for program improvement. Throughout the week, we aim to inspire exploration, deep understanding, wonder, and critical thinking in program leaders.
This Institute is open to 2 leaders (one person in a director/administrative role and one education director/lead instructor responsible for staff professional learning) from each of 20 selected programs across the country. We encourage leaders from underrepresented groups and programs who serve underrepresented groups to apply.