Outdoor In-Person Learning: Partnerships in the Pandemic Spotlight Series
By Cristina Edwards and Emilie Lygren
Over the course of the past year, the BEETLES team has heard many stories about how the environmental education community is adapting to the Covid pandemic. From Zoom classrooms to widely spaced outdoor stump circles, this community has shined with its creativity and flexibility in continuing to teach––both in-person and virtually––despite many layers of added difficulty.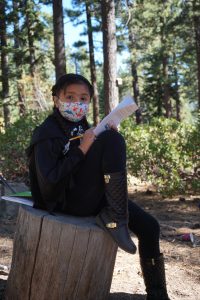 As experts have come to better understand transmission of the SARS-CoV-2 virus, we've increasingly been encouraged by health officials to spend time with others outdoors in the open air, including during school.
With pandemic physical distance requirements, the outdoor classroom offers an appealing space to do the work we love, safely. While 2020 was a difficult year for educators, we heard many innovative stories of outdoor science and environmental education leaders and instructors partnering with school districts to offer in-person learning experiences for students. We've also heard exciting stories of organization leaders in outdoor science and environmental education using the pandemic as an opportunity to generate interest in and support for more outdoor learning within their school districts and partner communities.
We're excited to introduce a series of interviews spotlighting a few of the ways outdoor educators have partnered with schools to provide environmental education and outdoor learning experiences. There is a great variety in how outdoor learning programs are operating. They're happening on-site at schools, and offsite at outdoor education organizations. They're using a variety of equipment, from hula hoops to hotspots. They're happening on different schedules, from as frequent as every day to once a week. They serve a range of subgroups of students, from students who aren't logging in to virtual learning, to children of school district employees.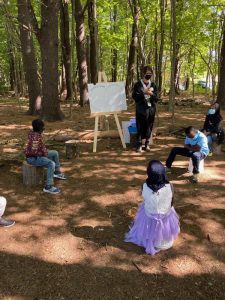 This series will highlight a range of partnerships and approaches. We hope that reading these interviews inspires you and encourages you to think about ways you might incorporate some of these ideas into your plan for outdoor education in 2021. We also hope these interviews offer some valuable perspectives and ideas for organizations hoping to partner with schools and districts to facilitate outdoor learning in these unprecedented and challenging times.
Here are a few common themes and interesting points that emerged in our conversations with organization leaders coordinating outdoor learning partnerships with school districts all over the country: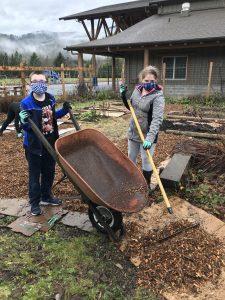 The professionals we interviewed represent just a sample of the many efforts across the country to keep kids connected and learning during the Covid pandemic. We are excited to continue to connect with and learn about the many ways outdoor education organizations are offering high-quality, meaningful learning experiences for youth. The pandemic has created changes that will last long after the virus is contained. Virtual learning, outdoor classrooms, and ongoing partnerships will continue after the pandemic ends, and we'll emerge with new skills in our toolkits. 
In this series (click each name to read the interviews):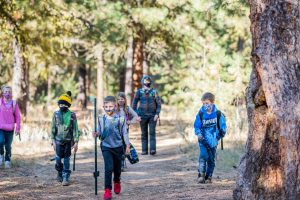 Have you heard about someone doing great outdoor, in-person learning? We want to hear from you! Email us at beetles@berkeley.edu.