Regional Network Tales from the Field: Alabama Environmental Education Summits
Alabama Environmental Education Summits (AEES) – Building bridges and breaking down barriers in Alabama
In our effort to strengthen the quality and quantity of environmental education in Alabama, AEES convened 1 statewide and 3 regional summits. Our initial thoughts were that leaders of informal environmental education were our primary audience, and our goal was to improve the quality of teaching and learning by introducing
BEETLES principles and activities. However, while developing the invitation list, we uncovered a number of individuals and organizations doing EE that were new to our network. Formal and informal educators, seasoned educators, early-career teachers, and pre-service educators still in college joined in efforts to examine social and racial barriers to EE, share experiences, practice intentionality in our teaching and cultivate resources and ultimately, the outcome included cross-organization collaboration. Bringing us all together has made us feel hopeful and enthused about the future of EE in Alabama and our goal for environmental education in Alabama is for it to be as rich and diverse as the habitats we teach our students about.
•In terms of your statewide network, what structures were already in place, vs. what did this grant allow you to do?
Our statewide organization, the Environmental Education Association of Alabama (EEAA), had talked for several years about creating regional environmental education (EE) networks within the state. There were regional coordinators in place, but some were inactive, and others participated at different levels and frequencies. We needed assistance in building up and connecting environmental educators beyond the formal statewide organizational structure. This grant allowed us to build a six-person leadership team to initiate the project, host a state-wide summit that brought 30 participants to the project, and develop and host three regional summits that reached over 50 additional participants. Participants in these summits were classroom teachers active in bringing EE to their students, pre-service teachers exploring the EE field, informal educators from state parks and other EE learning centers, as well as leaders in Alabama's environmental education organizations. Several of the leadership team noticed that individuals (and organizations) who had not previously collaborated were participating in the regional summits. Each brought a unique perspective from their lived experience and teaching environments resulting in a greater diversity of thoughts and ideas than we had previously seen at EEAA conferences. While having to hold these summits virtually was a bit frustrating, their virtual nature did allow us to share new technology resources with participants, like Jamboard and Padlet. These online tools made our virtual conference a more personal and engaging experience and left participants motivated and inspired to share their BEETLES experience. The Alabama Environmental Education Summits were the first-ever regional events for EEAA members. Thanks to the BEETLES funding, talk of regional networks has turned to action.
•What are your thoughts around sustainability for the network and how you plan to keep it going?
It is exciting to have a renewed and active regional network of environmental educators to share research, workshops, professional development, and trainings. While still driving individuals to the EEAA website, we have restructured and created a tab "Equity and Inclusion Resources." Under this tab are resources from our speakers, the BEETLES team, the regional summits, and professional development.
Also on this website, we have created a space to highlight resources for our upcoming Justice, Equity, Diversity, Inclusion (JEDI) Course. The Environmental Education Association of Alabama (EEAA) has partnered with the Southeastern Environmental Education Alliance (SEEA), the Center for Diversity in the Environment, EcoInclusive, and Justice Outside (formerly Youth Outside) to create an online, self-paced JEDI in environmental education (EE) Course for EE practitioners. This course is designed to provide a strong foundation in the language, concepts, and principles of equity work. It is meant to be an introductory course and spark interest in additional learning around justice, equity, diversity, and inclusion. The course contains 4 modules and is paced to span 6 weeks and 12 hours. Topics include: Justice, Equity, Diversity, and Inclusion Introduction; History and Language of Justice, Equity, Diversity, and Inclusion; Understanding, Identifying, and Disrupting Implicit Bias and Systemic Oppression; and Power and Privilege in Action. The course is currently being piloted; we anticipate it will be available for SEEA participation in the second half of 2021.
Going forward, our team has laid plans to initiate regional and statewide gatherings at EE facilities. We recognize the amazing diversity and size of the state but also the challenge that these present. Gatherings will allow our participants to come together, some for the first time in-person, to explore, share ideas, practice outdoor EE techniques, and connect with nature in the diversity of habitats across the state. We will continue to expand and diversify our network by reaching out and supporting new members and regional networks. One of these opportunities will come with the EEAA conference in 2022. Through this grant we will offer a free, pre-conference workshop on BEETLES pedagogy. This will allow those who may have missed the regional summits, or those interested in an opportunity to explore learner-centered activities like Thought Swap, and practice intentionality through hands-on experience with I Notice, I Wonder, It Reminds Me Of.
Concluding Thoughts
While we conducted successful virtual gatherings with educators across Alabama, we were constantly reminded that nothing can fully replace spending time outdoors learning with others. And while it was reassuring to see how many facilities and educators across our state are committed to providing outdoor science programs for students, the most effective and equitable way to provide quality nature-centered programs is to push for change at the state level. Moving forward we will need to push for the adoption of an environmental literacy plan for Alabama to ensure all students have access to facilities and resources in the field to support classroom learning.
This post is part of out Regional Networks Tales from the Field Series. Read about how other regional networks in the series here.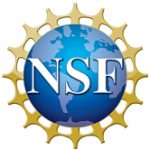 This project was funded by a grant from the National Science Foundation under Grant No.1612512. Any opinions, findings, and conclusions or recommendations expressed in this material are those of the author(s) and do not necessarily reflect the views of the National Science Foundation.